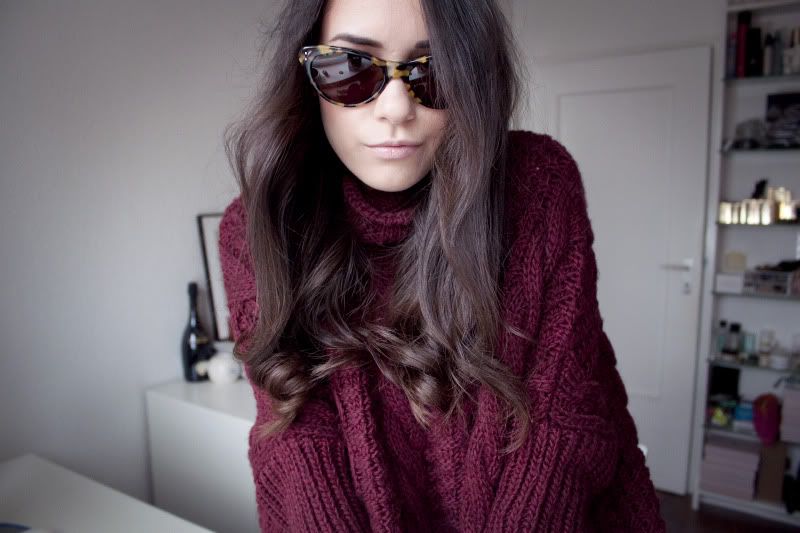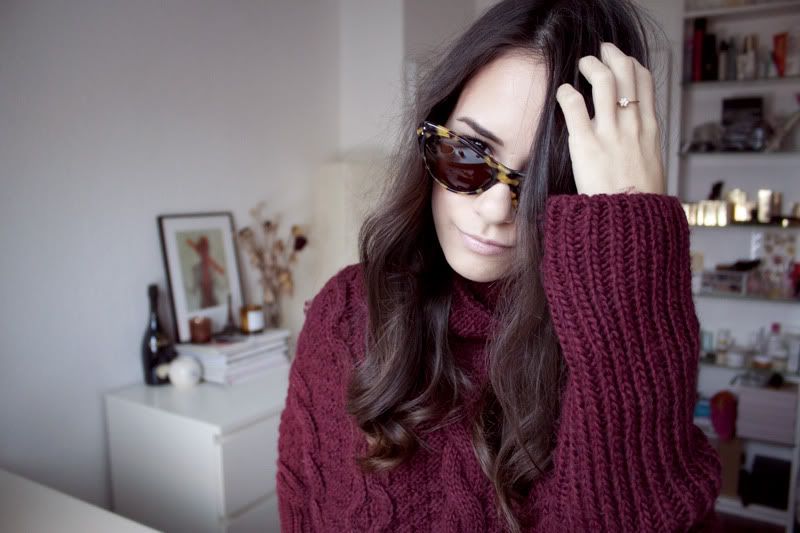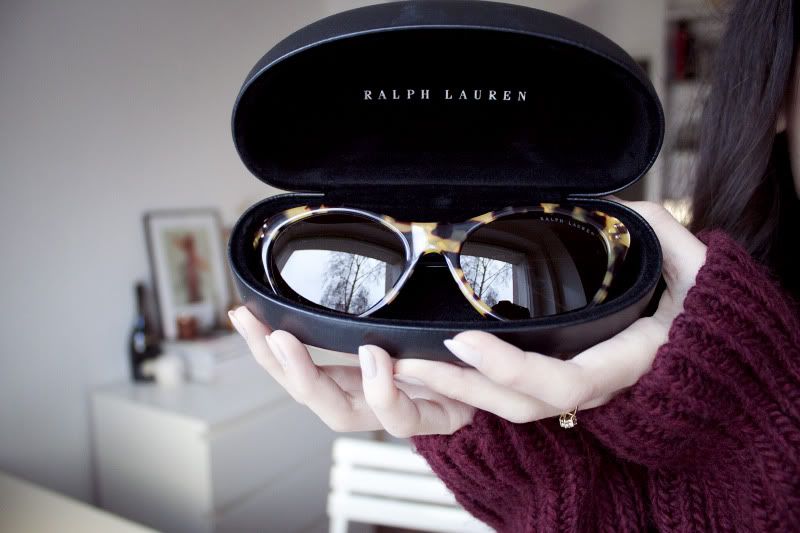 » Ralph lauren Sonnenbrille (Monnier Frères)
» Bordeauxfarbener Strickpullover (ZARA)
» Ring (Juwelier)
» Nagellack "Sand Tropez" (Essie)
Diese schöne Sonnenbrille von Ralph Lauren hat sich Desi auf Monnier Frères ausgesucht. Ich muss zugeben, dass ich erst dann so richtig begeistert war, nachdem ich das gute Stück ausgepackt habe. Desi hat eine tolle Wahl getroffen! Die Cat-Eye-Form kann man nur leicht erahnen, deshalb gefällt sie mir umso mehr, da sie dann etwas weicher aussieht :) Schade, dass es die Tage alles andere als sonnig war und ich sie deswegen nur in meinen 4-Wänden ablichten konnte. Ich muss sagen, ich bin ganz schön neidisch auf die Sonnenbrille – sie ist so schön! Ich hoffe, dass es noch einige sonnige Gelegenheiten gibt, bevor ich sie Desi in Portugal am Ende des Monats (YAY!) übergebe ;) Was haltet ihr von der Sonnenbrille?
So jetzt muss ich mich aber beeilen, ich bin nämlich mit der Nadine zum Shoppen verabredet. Ich brauche unbedingt ein neues Glätteisen bzw. Lockenstab – meins hat einen Wackelkontakt und daher brauche ich immer Ewigkeiten für die Locken!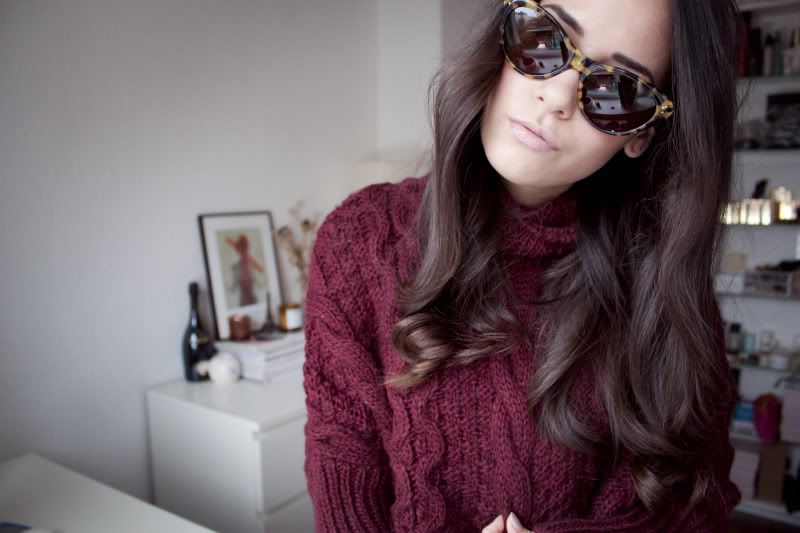 Check out those super cute cate eye sunnglasses from Ralph Lauren Desi picked up from Monnier Frères. Too bad it's not sunny enough to wear them outside. Maybe I will get the chance to make use of them before I'll give them to Desi in Portugal at the end of the month. Love them already!
Written by Nisi
November 30th, 2012 02:50 pm. Comments